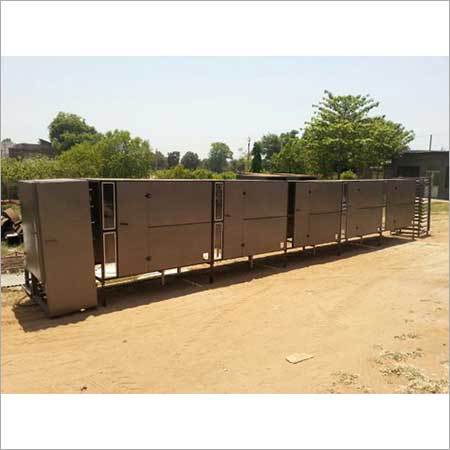 (Capacity 500 Kg/ 8 Hrs Shift) 40.Hp 3Ph Electric Drier : Auto Papad Machine Set With Electric Drier : Consisting:-
20 kg Flour Kneading Machine.(3.0 HP)
5"Extruder Machine(3.0 HP)
500 KG Auto Papad Machine.(3+2.HP)
40'Length.& 13. Belt Electric Papad Drier.
(32.0 HP) with Speed Variable AC Drive.
Roller Size 12"Dia x 27" Width.